Articles
In this section are some articles that I have written over the years as well as articles where I was quoted. Many of them came from www.hisandherhealth.com. I believe they may be helpful to some of you. You'll also find a link to a Boston.com sex chat I did with people who wrote in (August, 2013). Scroll down through the articles, and see if any of them address your problem. The sex chat is at the end. Maybe someone wrote in with a question similar to one you have, so you might want to check that out.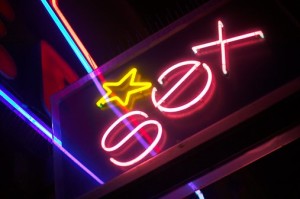 Problems with erections:
If you are having trouble with erections, please Click Here to read The Mind Body Erection Connection.
Sexless Marriage:
If you are living in a sexless marriage that is making you miserable, this article might help. Click Here.
Sexual Addiction:
If you want to read more about "Sexual Addiction?" Click Here.
Going through infertility? Want to understand the male perspective?:
Click Here to read about dealing with infertility.
How Some Women Like to Have Their Breasts Touched, and How Some Don't:
Click Here to read more on the subject of physical sensation
Assessing Intrapsychic Blocks to Sexual Pleasure: an article for professionals:
Here is an article published in AASECT's Contemporary Sexuality in 2003. Click Here to read it.
My Boston.com Sex Chat (August, 2013):
Click Here to read the transcript of the one hour call-in live chat where I answered callers questions on sexuality.
Lack of Sexual Desire:
http://www.yourtango.com/experts/dr-aline-zoldbrod/you-cant-say-yes-if-you-cant-say-no
How to have Great Sex After 50:
http://www.yourtango.com/experts/dr-aline-zoldbrod/4-tips-having-best-sex-after-50
Different Sex Drive Than Your Partner:
http://www.yourtango.com/experts/dr-aline-zoldbrod/when-partners-sex-drive-varies-masturbation-saves-day
The Importance of Touch for Parenting: article in LA Times by Kathleen Kelleher July 31, 2000
http://articles.latimes.com/2000/jul/31/news/cl-61841
Asexuality: article in Salon Magazine by Lynn Harris May 17, 2005
http://www.salon.com/2005/05/26/asexual/
Older Women Having the Best Sex Ever: WBUR Boston, Commonhealth Blog article by Carey Goldberg February 14, 2014
http://www.wbur.org/commonhealth/2014/02/14/some-70-something-women-sex
10 Signs You Have A Healthy Sex Life: article on Prevention.com by Jessica Migala July, 2015
http://www.prevention.com/sex/signs-healthy-sex-life
12 Resolutions for A Healthy Sex Life: article in Redbook by Michele Bender July, 2009
http://www.sfgate.com/magazine/article/12-Resolutions-for-a-Great-Sex-Life-2535095.php
Porn Can be a Creative Marriage Boost: interview with Sex Therapist Dr. Aline Zoldbrod: by Rita Watson in the Examiner May, 2, 2010
http://www.examiner.com/article/porn-is-a-creative-marriage-boost-interview-with-sex-therapist-dr-aline-zoldbrod
The Trouble with Pornography: article in Psych Central 2011 by Athena Staik Ph.D. February 26, 2011
http://blogs.psychcentral.com/relationships/2011/02/the-risks-and-harm-of-pornography-on-couple-relationships-part-1-its-misleading-nature/