Understanding Trauma
Most people completely underestimate the prevalence of "ordinary" trauma in family life in the United States.
As a psychologist, I have been dedicated to learning the best treatment techniques to help my clients heal from traumatic experiences—beginning with my completion of Levels I and II EMDR training in September of 1997.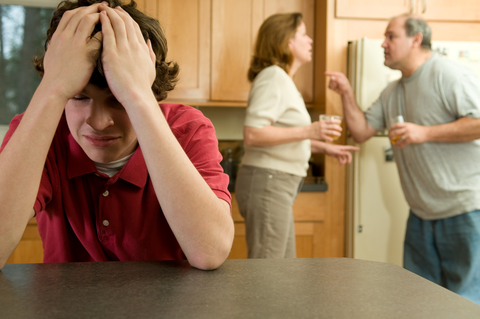 Unfortunately, many, many millions of people in the United States and around the world have had terrible experiences of personal trauma. Once you have been traumatized in a significant way, whether it was from your early ongoing, family-of-origin experiences or from a single, dramatic or violent experience later in your life, you may find that you are more sensitive to upsetting and traumatic experiences in the present.
Luckily, mental health professionals are learning more and more about how to recognize and help people with trauma histories. You don't have to go it alone, and you shouldn't go it alone. Even if you don't have a lot of money or good insurance, there are many psychotherapists who have taken a special interest in studying specific ways to treat trauma. So if you were traumatized and you are going to a clinic to get your care, be a good consumer ask for a therapist who has specialized training to help you. (In New England, many therapists who are trained in trauma psychotherapy belong to the New England Society for the Treatment of Trauma and Dissociation). If you live elsewhere, you can research this by going to www.trauma-pages.com and going to the information section).
In fact, the information available to trauma survivors on the internet already is so excellent that I don't need to "re-write the book." It has already been written. Please allow me to encourage you to explore what is out there. Check out the Resources suggestions at the end of this page.
Trauma Which Is Not Recognized as Trauma
Professionals sometimes talk about "Big T Trauma" and "little t trauma." "Little t trauma" is the kind of bad experience that people have that is subtle, but ongoing. With "little t trauma" sometimes, you may not recognize that you have been traumatized, because you suffered in a home with ongoing dysfunction or emotional neglect that was so constant that you 
came to think about it as normal.
Many ACOAs Have "little t Trauma"
If you think about the fact that 76 million people in the United States have been exposed to alcoholism in their family, you realize the vast numbers of Americans who have had AT LEAST "little t trauma" in their lives. Adult children of alcoholics have many problems–with attachment, trust, with never being allowed to be children, with being super responsible, with being dependent, and with difficulty asking for what they need. "Little t trauma" changes people's visions of themselves and the world in subtle ways that interfere with living life to the fullest.
Growing up in an unsupportive or chaotic environment creates certain inner models and beliefs which are negative and affect your behavior and feelings in a destructive way. You need to confront these feelings and connect them to past neglect or trauma.
Common negative beliefs you might have about yourself might be: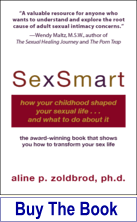 "I am insignificant"
"I am a failure"
"I am shameful"
"I am not lovable"
"I cannot trust anyone"
"I do not deserve"
(from Shapiro, l995)
These kinds of beliefs are called "negative cognitive schemas" by mental health professionals.
The Milestones of Sexual Development Model is good to keep in mind when thinking of your trauma, independent of issues of sexuality. CLICK HERE to re-read the "Solving Problems" section of this website and you can begin to see how the "little t trauma" in your life has affected your assumptions about yourself, others, and the safety of the world.

Big T Trauma
Other people have suffered from dramatic trauma. If you suffered because of rape, physical or sexual abuse, watching someone you love being terrorized, beaten, tortured, or killed, experienced incest, or seeing gruesome kinds of tragedies or war, or lost someone in a terrorist attack, for example, you know that you have been traumatized. You suffered a Big T trauma.
If you can stand to talk about it, other people immediately recognize that you have experienced something out of the ordinary. Again, these kinds of unbearable experiences change what psychologists and trauma experts call your inner "cognitive maps" or "cognitive schemas."
Negative beliefs which can be stirred up include thoughts like:
"I should have done something"
"I am powerless"
"I cannot protect myself"
"I am in danger"
"I cannot stand it"
"I am weak"
(Shapiro, 1995)
Domestic Violence – Big T Trauma
Huge Numbers of Americans are Victims of Domestic Violence. They Often Minimize or Deny Their Trauma History
Victims of domestic violence, which I consider Big T Trauma, tend to minimize their own experience with trauma. Estimates are that as many as 10 million children witness spousal abuse, usually their fathers beating their mothers. As many as l.5 million children are physically abused every year. As current day to day life in wider society becomes more violent, victims of domestic abuse can become more anxious about their own safety in the present.
People who never experienced major trauma in their past life can insulate themselves from some of the terror of the world around them. They believe the world is safe, that bad things only happen to other people. Victims of past Big T Trauma are MUCH more vulnerable to current traumas, like September 11th, because they have totally lost the illusion that "bad things only happen to other people." A current crisis can cause someone with an unprocessed old trauma to be "triggered"—to experience stress, anxiety, depression, or survivor's guilt after a current, violent event.
Dr. Zoldbrod's Specialized Training in Working with Trauma
Sensorimotor Therapy
Dr. Zoldbrod is Certified to Use Sensorimotor Therapy to Treat Trauma. She completed a year-long, 100 hour long training program in March, 2009.
"Only one therapy I know of reaches as deeply into the body as it does into the mind, and by reaching for both, touches the soul ."
— Ron Kurtz
"Since re-living of trauma often occurs in the form of physical sensations, which, in turn, precipitate intense trauma-related emotions of terror and helplessness, learning how to manage and uncouple physical sensations from trauma-based emotions has emerged as one of the essential aspects of the effective treatment of PTSD. Pat Ogden (originator of Sensorimotor Psychotherapy) is the undisputed master of teaching clinicians how to work with physical sensations to help people beyond their trauma. For me, her work has opened up a whole new dimension of effective therapy."
-Bessel van der Kolk, MD, Editor of Traumatic Stress
Sensorimotor psychotherapy is a form of gentle, body-based treatment developed by psychologist Pat Ogden for patients who are survivors of traumatic events. Neuroimaging studies show that post-traumatic individuals engage in less higher-brain function and more activity in the amygdala, a portion of the brain that functions as the alarm center for the body. People who have had trauma, whether "Big T trauma" or " little t trauma"– bounce between hyper-aroused states, in which they overreact to minor stress, to hypo-aroused states, in which they are incapable of taking action when they should but instead feel numb or frozen.
In Sensorimotor Psychotherapy, the body is viewed as a living source of intelligence, information and change. The body, its sensations, and direct sensory experience are noticed throughout the therapy process. Of course, the therapist uses words! But the wisdom of the body is privileged. By going forward slowly, gently, and non-violently, an atmosphere of safety is created in which your standard ways of reacting and your defenses can be examined. You learn to integrate feelings which had been frightening (often on an unconscious basis). You feel safer, and more integrated, and new resources, especially somatic resources, can be developed.
Essentially, brains are plastic. They can change and grow, which is wonderful. Sensorimotor psychotherapy helps you rewire the memories of the trauma and the associated physical defense mechanisms, so that you are able to respond normally to regular, everyday stimuli.
As a sex therapist, I cannot begin to tell you what a powerful therapeutic technique this is. To be sexual, you must be comfortable in your body, so that you can allow sexual energy to flow. Sensorimotor allows us to identify and reprocess fear, hurt and pain that is stored in your body, finally making it possible to enjoy lovemaking.
EMDR
Dr. Zoldbrod is certified in EMDR: Another Powerful Treatment for Trauma.

Eye Movement Desensitization and Reprocessing, or EMDR, is another relatively new, 
powerful treatment for trauma. Dr. Zoldbrod has been certified in EMDR since 1997 and had advanced supervision and consultation in using EMDR for 6 years with Deborah Korn, Ph.D.. She has used EMDR to treat all kinds of trauma, including working with victims of violence, rape, adult children of alcoholics, incest victims, victims of medical trauma, victims of workplace bullying, and clients with traumatic peer relationships.
Along with helping to process trauma, EMDR can also be used to strengthen self esteem and improve functioning, to help self soothing, and to install good bodily memories.
Here is what the media is saying about EMDR:
"EMDR (Eye Movement Desensitization and Reprocessing) therapy has emerged as a procedure to be reckoned with in psychology….Almost a million people have been treated …. Also, further research appears to support the remarkable claims made for EMDR therapy." 
– Reported in The Washington Post, July 21, 1995
"Where traditional therapies may take years, EMDR takes only a few 
sessions." 
- Reported in The Stars and Stripes, February 12, 1995
"New type of psychotherapy seen as boon to traumatic disorders."
 – Reported in The New York Times, October 26, 1997
Resources for Professionals
Please take a look at my article, Sexual Issues in Treating Trauma Survivors. Current Sexual Health Reports. Dec 17, 2014 It is on Open Access, and here is the link. I hope you share it with others.
http://link.springer.com/article/10.1007/s11930-014-0034-6
Cozolino (2002). The Neuroscience of Psychotherapy: building and rebuilding the human brain.
Foa, E. and Kozak, M. (1986) Emotional processing of fear: Exposure to corrective information. Psychological Bulletin, 99, 20-35.
Foa, E. and Kozak, M. (1991) Emotional processing: Theory, research and clinical implications for anixety disorders. In J. Safran and L. Greenberg (Eds.) Emotions, psychology and change. (pp 31-49) New York: Guilford Press.
Horowitz,M., Wilner, N. and Alvarez, W. (1979) Impact of Events Scale: A measure of subjective stress. Psychosomatic Medicine, 41, 209-218.
Jacobson, E. (1964) Anxiety and tension control. Philadelphia, Pa: JB Lippincott.
Janoff-Bulman, R.(1985) The aftermath of victimization :Rebuilding shattered assumptions. In C.R. Figley (Ed) Trauma and its wake: Vol. l. The study and treatment of posttraumatic stress disorder (pp.15-35). New York: Brunner/Mazel.
Ogden,P, Minton, K, Pain, C et al. (2006) Trauma and the Body: A Sensorimotor Approach to Psychotherapy. New York: Norton
Porges (2011). The Polyvagal Theory: Neurophysiological foundations of emotions, attachment, communication, self-regulation.
Wilson, JP and Keane, T.(Eds) Assessing psychological trauma and PTSD: A Practitioner's Handbook. New York: Guilford.
Shapiro, F. 1995. Eye Movement Desensitization and Reprocessing: Basic Principles, Protocols, and Procedures. New York: Guilford.
Smyth, L. (1995) Clinician's manual for the cogntive-behavioral treament of posttraumatic stress disorder. Harve de Grace, MD:RTR Publishing Company.
Van der Hart, O., Ellert R. S. Nijenhuis, Steele, K. (2006). The Haunted Self: Structural Dissociation and the Treatment of Chronic Traumatization New York:Norton.
Van der kolk, B. (1994) The Body Keeps the Score. Memory and the evolving psychobiology of post traumatic stress. Harvard Review of Psychiatry,l(5), 253-265. This amazing article ends with 134 citations of other work in the field.
Resources for Consumers
Adult Children of Addicted – Dysfunctional Families – Twelve Step and Sixteen Step Meetings
www.adultchildren.org Adult Children of Alcoholics
www.aa.org Alcoholics Anonymous
www.al-anon.alateen.org Al-Anon/Alateen
www.coda.org Co-Dependents Anonymous
Healing From Abuse, Assault, Trauma
Sensorimotor psychotherapy:
www.emdr.com Eye Movement Desensitization and Reprocessing (EMDR) web site. Resource list of trained EMDR therapists.
www.malesurvivor.org MaleSurvivor. Resources for boys and men survivors of sexual victimization
www.rainn.org Rape, Abuse and Incest National Network (RAINN). Resources for female and male victims of sexual abuse and assault. Listing of sexual assault resource centers.
www.snapnetwork.org Survivors Network of those Abused by Priests (SNAP). For survivors of abuse by any religious or spiritual leader.
www.trauma-pages.com, Dr. David Baldwin's most amazing, award winning site. Look under supportive information, and you will find just about every resource you need. www.trauma-pages.com includes general information about trauma, plus information on every kind of trauma: sexual assault, combat trauma, trauma in police, fire, and EMS workers, holocaust and torture, growing up in an alcoholic family, and more. You can read up on different kinds of psychotherapy which are valuable in processing and resolving trauma.