Women's Issues
Seeing Dr. Zoldbrod for Womens' Issues
I have long been recognized as an expert in womens' issues. As far back as 1992, I was invited by Shape Magazine to be on the Editorial Advisory Board for their special Pregnancy issue. Of course, I accepted.
When it comes to understanding womens' issues, besides my academic credentials, I make use of my experience as a friend, daughter, wife, and mother of two. My style is to be very engaged in the therapeutic relationship, a style which many women find more healing than an "objective" analytic stance.
I am recognized nationally and internationally as an expert in womens' reproductive, mental health,and sexual health issues. I take a bio-psycho-social approach to solving women's problems, working with physicians, always looking at body-mind interactions, as well as relationship and intra-psychic issues. I've been involved in research which evaluates the efficacy of medication in helping women's desire and arousal problems, and I've interviewed women of all ages, races, and economic backgrounds about their sexual lives. Take a look at the articles page and my blog to see if your issues are addressed there.
I PROVIDE INDIVIDUAL AND COUPLES THERAPY FOR MANY OF THE MOST IMPORTANT WOMEN'S ISSUES.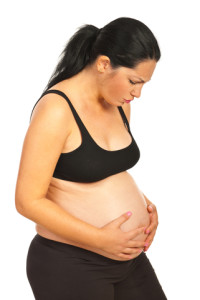 • Help with relationship or marital problems
• Help with feelings of depression and loss
• Help with anxiety
• Help for low self esteem
• Help with lack of assertiveness
• Help for survivors of physical, mental, emotional or sexual abuse
• Stress control
• Help with infertility, miscarriage, or fears during pregnancy after miscarriage.
• Help with postpartum depression
• Help with feelings about pregnancy, C-sections, V-backs.
• Help with troublesome feelings about motherhood and parenting
• Help with menopause and midlife issues
• Working with weight problems
• Fears of medical procedures, pain, operations, or childbirth
Dr. Aline Zoldbrod
12 Rumford Road
Lexington Massachusetts 02420.
Or, contact me by phone at 781-863-1877