About Dr. Aline Zoldbrod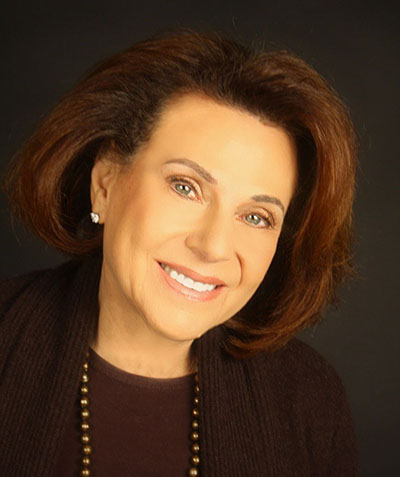 Hello, I'm Dr. Z. Let me tell you a little bit about myself.
I'm a licensed psychologist and a locally and nationally recognized individual, couples, and sex therapist in the Boston area. I'm known for being a warm, active, intuitive, intelligent, and wise psychotherapist.
I'm a seasoned sex therapist. I have over two decades of experience as an AASECT-certified sex therapist, teacher and trainer in sexuality. (AASECT is the American Association for Sex Education, Counseling and Therapy.) I've taught other sex therapists at national AASECT conferences since 1991 and have had articles about me and my clinical work published in AASECT's Contemporary Sexuality since 1992 (Click Here to read article on infertility). I was first quoted in the national media (Boston Globe) about sexuality in 1991.
I'm the author of three commercially-published, well regarded, books on sexuality and relationships. My award-winning book SexSmart: How Your Childhood Shaped Your Sexual Life and What to Do About It has been translated into Polish, Spanish and Turkish. SexSmart has gotten wonderful reviews from fellow sexology professionals and is endorsed by America's top sexologists. (Click Here to see more about SexSmart)
I'm known for being thoughtful, creative and smart. I've contributed original clinical ideas and approaches recognized and taught by other mental health and sexual health professionals in the U.S., Canada, Mexico, Spain, Australia and New Zealand. I've been cited in the psychological and sex therapy literature since 1992. (Click Here to download a list of books and articles in which I am cited). My ideas and writings have been called "wise," "warm," "brilliant" and "wonderful" by other mental health, health, and sexuality professionals. I'm a frequent lecturer, and write a lot on the internet.
This dates back to 1992, when I was an editor for HSX, the Human Sexuality Service site on Compu-Serve. (If you're my age, isn't that a blast from the past?) Currently, I blog about sexuality and relationships at NewsMax. I am frequently cited in the media, as well, and I have been quoted by almost every women's magazine in the U.S..
How I Work Clinically
I know that it's hard to ask for help.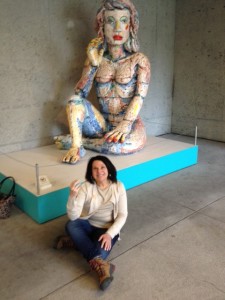 I'm known for being warm, empathic, wise, thoughtful and intuitive in psychotherapy. My style is down- to- earth and fluid, and even though I am known for my intellect, my personal style is the opposite of being professorial.
I bring my life experience as a woman, wife, and mother into the sessions, using an involved and active model, rather than a clinical, distant approach. I'm very good at understanding what your experience is, whether or not I have ever actually shared it.
I work with young, middle aged, and older adults from all backgrounds and sexual orientations, providing individual and couples psychotherapy and sex therapy.
My commitment to you is to be as efficient and as clinically effective as is possible in helping you get where you want to go. My intent is for you to leave each session with some hope and some new goals of things to think about and things to try. Different people need different approaches, of course. There are some wonderful resources available that will help you feel better soon, and I'll teach you about them from the very first session.
Because I've been in practice for more than three decades, I have been trained in many ways to do psychotherapy. Because I'm so seasoned, I know what is likely to be the most helpful to you. I've had training in bioenergetic psychotherapy, imagery, hypnosis, multi-modal behavior therapy, EFT (Emotional Freedom Technique), psychodynamic psychotherapy, E.M.D.R., Sensorimotor Psychotherapy and sex therapy. I've been an AASECT-certified Sex Therapist and Diplomate, since 1993. When working with couples, I have had training in both a systems-oriented model and in Susan Johnson's E.F.T. –Emotionally Focused Couples Therapy.
Sometimes I have to invent tools and techniques. I am a natural- born innovator and problem solver. Two of the three books I have published– SexSmart and Men, Women and Infertility— were written (and are cited in the literature) because I was unhappy with the ways certain issues had been explained or treated clinically; I was hell-bent on coming up with solutions that would make my clients' lives better.
My treatment philosophy is to:
Be very active in every session
Create a carefully developed, individualized treatment plan for you
Give you frequent feedback
Provide concrete help and varied treatment strategies
Be attentive to the relationship
Be emotionally present in the therapy
Spend time and money on my own continuing training
Experience
I have had over three decades of experience providing individual, couples and sex therapy for a variety of problems. In addition, I have been teaching other sex therapists at national sex therapy conferences since 1991, both at AASECT (The American Association of Sex Educators, Counselors and Therapists) and SSTAR (The Society for Sex Therapy and Research). I'm a frequent invited lecturer and have been invited to speak internationally on topics of sexuality, infertility, women's issues, and trauma.
I began my clinical experience with an internship in the geriatric service at Massachusetts Mental Health Center. Since then, I have been on the psychiatric staff of Winchester Hospital , and for several years I was the sex therapist for the Lahey Clinic Center for Sexual Function (Peabody, Massachusetts). More recently, I've been on the faculty of the University of Michigan Sexual Health Certificate Program. Currently, I am in full time private practice in the Boston area.
Working with Me to Solve Problems
Whether you are interested in sex therapy, couples therapy, or individual therapy for depression, anxiety, sexual addiction or compulsion, trauma, ACOA issues, body image, infertility, or other life transition issues, I invite you to find out more about me by going to the services section and clicking on the drop down menu. Thank you.
To Make An Appointment
Call me at 781-863-1877. You can briefly tell me the details of your situation and see if I am the right therapist for you. During the call, you will get a preliminary idea of my style and my ideas about how to best help you, at no charge.
Aline Zoldbrod Ph.D.
12 Rumford Road
Lexington, Massachusetts 02420
781-863-1877 phone